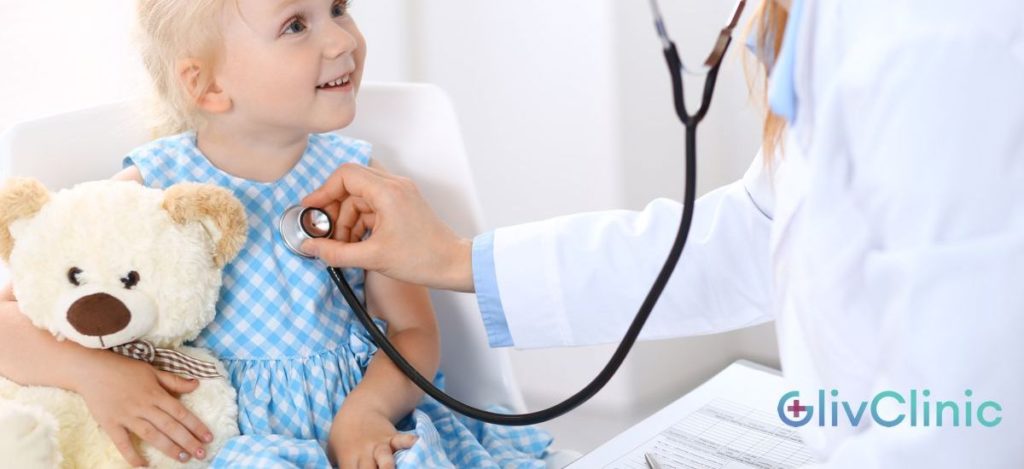 Pediatrics – what does it do?
A pediatrician is a doctor with extensive general medical knowledge and the ability to perform most pediatric procedures. After a proper diagnosis, the pediatrician proposes treatment, presents the possibilities, limitations, and the expected end result.
What diseases does a pediatrician treat?
At the GlivClinic Medical Center in Gliwice, the pediatrician treats, among others:
childhood diseases;
angina;
bronchitis;
respiratory infections;
pneumonia;
flu;
smallpox;
allergies;
colds;
rubella;
urinary tract infections;
food poisoning;
teething;
meningitis;
e.t.c.
When should you consult a pediatrician?
It is worth contacting a pediatrician if you notice symptoms suggesting a disease that requires consultation. Thus, disturbing symptoms are, for example:
persistent long-lasting fever;
cough;
vomiting;
diarrhea;
stomachache;
What does a typical visit look like?
A pediatrician in Gliwice will start the visit by taking a medical interview and ask what prompted you to visit. This means a request to present the disturbing symptoms in the most orderly manner possible. Therefore, it is good to state how long the symptoms have been present, whether their severity changes over time, and whether any diagnostics and treatment have already been performed. If you have had any diagnostic tests, take the results with you. Then, the obtained information will enable the pediatrician to make a decision regarding further management, necessary diagnostic tests, and selection of the optimal method of treatment.
At the pediatric clinic of the GlivClinic Medical Center, we provide a comprehensive approach to small patients. So you can immediately make an appointment with a pediatrician. In order to sign up for a visit, we encourage you to use the online registration via the widget available on our website or the Znanylekarz.pl portal.